Let's call us by phone!
070-6527-0333
And also you can call via skype!
akiboo33
Worried about finding
a locker while traveling?
We've all been there: Touched down in a new city with a few hours to explore.
But what to do with your bags?
You don't want to lug them all around town.
Sure there are coin lockers at the stations - but where are they? Are they full?
That's why Tebura is here.
Store your baggage with Tebura!
Worry-free luggage storage
Online reservations
Secure storage locations
Low-cost
Book Now
Using Tebura
1
I want to store my luggage!
2
Just takes 1 minute to make your reservation online
3
4
Enjoy empty-handed tourism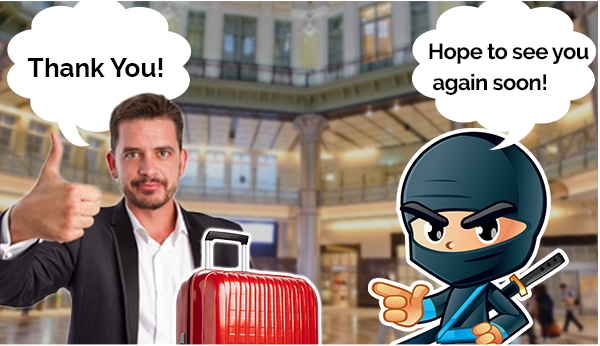 5
Luggage Received!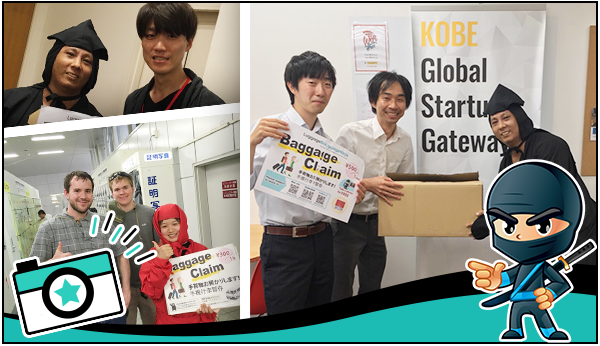 6
Snap a selfie with our #Ninja!
Click Here For Baggage Claim Direction and Time
How to Use
Testimonials
I was looking for a locker in Ginza Station for about 20 minutes, but couldn't find an empty one. I was saved because I happened to see Tebura and could leave my luggage. I look forward to using Tebura again.
22 years old
Aina K.
From Japan
I was carrying a heavy suitcase while I was going on a tour. With this helpful service I found a place to leave it. Thanks to Tebura, we were able to enjoy empty-handed tourism. When the application comes out, I will definitely use it.
40 years old
Natsuko C.
From Singapore
Would you like to register your Luggage Storage Location?
After verification, our staff will contact you through e-mail or phone call.
Registration
Form here
Blog
Enjoy Fireworks Festival at Tsurumi River

The Tsurumi River is a comparatively small river, which is locally known as Tsurumi-gawa. Tsurumi is a river that is located in Kanagawa and Tokyo Prefectures of Honshū, Japan. This river  flows 22 kilometers from its source to mouth. Course A post shared by hiro (@hirohero112) on Apr 1, 2018 at 2:10am PDT Tsurumi […]

Read More
Go to Blog List
Company Profile
Company Name:
SamePage Limited
Managing Director:
Akihiro Takagi
Established:
October 2013
Business:
Management Consulting / advisor / real estate and land, effective utilization of business-to-Web App development.
Location:
2-6-2 Nihon Bld.12th floor, Otemachi , Chiyoda-ku, Tokyo, 100-0004, Japan
Book Now
Call Us (toll-free)
Contact: Akihiro Takagi