News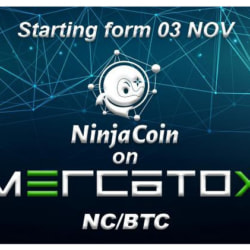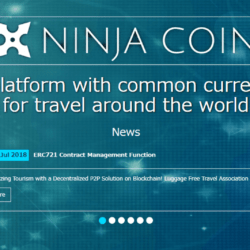 About
NinjaCoin
A currency to eliminate disparity of travelling around the world
It is almost impossible to enjoy a wonderful journey if travelers have to carry heavy luggage and also it is difficult to enjoy travelling without the help of local people.It is necessary to involve local people to solve the problem of travelers just like meals, accommodations, guide, support during troubles etc.
Coin Details
Coin Name: NinjaCoin
Coin Symbol:
Coin Supply: 35,000,000,000 NC (35 Billion NC)
Etherscan Information
Exchange Market Enlistment Status: Pending
Allocation of Coin and Percentage
Solution to Problems
Provide the best environment for travelers
In recent years the number of travelers are increasing due to the economic development of developing countries, the expansion of airlines business to new regions, the new ways of traveling. In Japan the policy of tourism changed by the government that drives to get more tourists from different countries.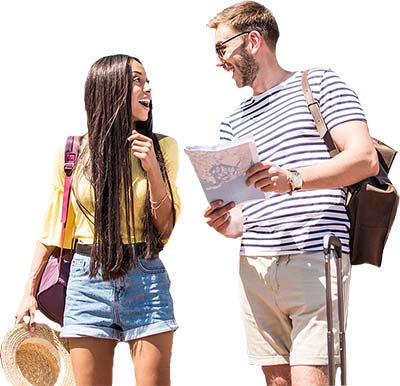 Problems due to rapid increase of tourists
Rapid increase of tourist leads to various problems that need to be solved with the involvement from the private and public sectors. World soccer will be held on 2019 and Tokyo Olympics will be held on 2020 that will cause to increase the recent problems but we have already launched a project that will solve the problems through three different ways.
Solution with NINJACOIN
There are three solution
1. Time
1. Time
Luggage receiving service
Luggage storage service (Luggage receive and delivery service) will be extended to different stores that will use NinjaCoin as a decentralized payment method. You won't have to go to hotel to deposit your luggages that will save your time to travel more.
2. Words
2. Words
Multi-language translation tool
During the time of travelling I need to solve the language related problems, I usually use the tools of translation but I could not translate the travel guide because of language barrier.
3. Currency
3. Currency
Solve financial problem with loan
Travelers who usually have minimum income and from poor countries usually find themselves in difficulty during the traveling time. We will provide NinjaCoin to them as a means of finance to solve their language related problems such as interpretation and translation.
We have chosen
Virtual Currency

as a medium of solution to solve these three problems.
Travel more easily and freely
Tebura's Solution
During the time of travelling don't you feel that it is very hard to carry out heavy luggage?
Do you know the letters and words if you lost?
Do you want to go to the attractive spot if you don't know how to go there?
In empty space of offices and shops luggage can be stored as an storage.
Tebura is a service provider that let the tourists using the empty space of cafes, offices to store the luggages as a result these offices, cafes can utilize the empty space.
We are trying to provide more conveniet and familiar luggage storage service for tourists who visit Japan and coin locker to those who are not familiar with the tradition of Japan.
Tebura Service
Tebura is already conducting its services at Tokyo Station, after doing experiment it has expanded its services with Kumamoto City and in 2017 we have started our services in Thailand.
Luggage Storage Service
We have a record to receive 80 pieces of luggage in a day at our nearby cafe, office and conference room.
Luggage delivery service
We delivered the luggage to the Hotel in a day.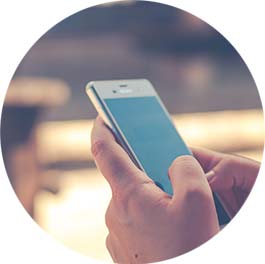 Multi Language translation service
We will provide translation and travel support with one application to make the journey comfortable.
Travel planning guidelines
We make it possible to ask tour planner to get the best offer with trip plan.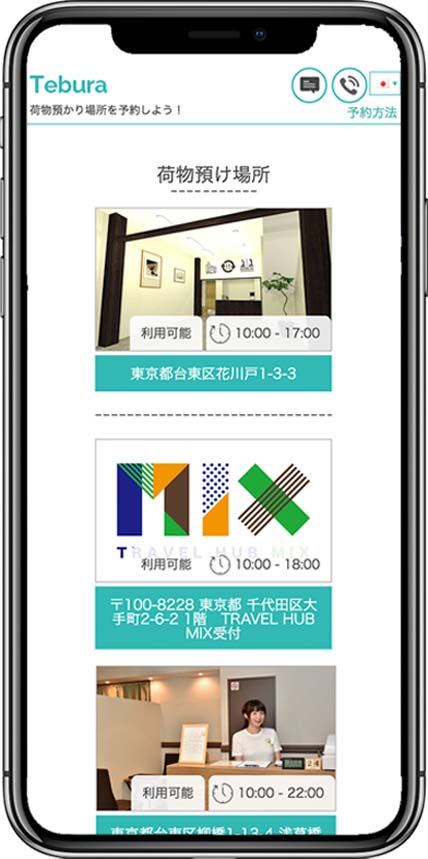 Media Coverage, Achievements and Awards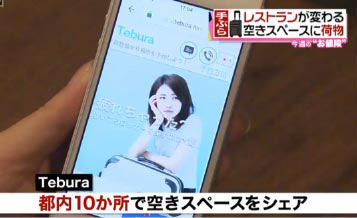 Featured on the National TV Program EVRY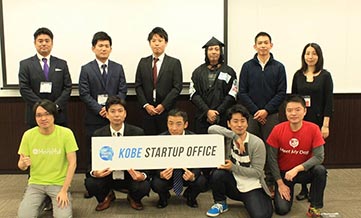 Kobe Venture Support Program
Domestic and International Market
NINJACOIN Market Size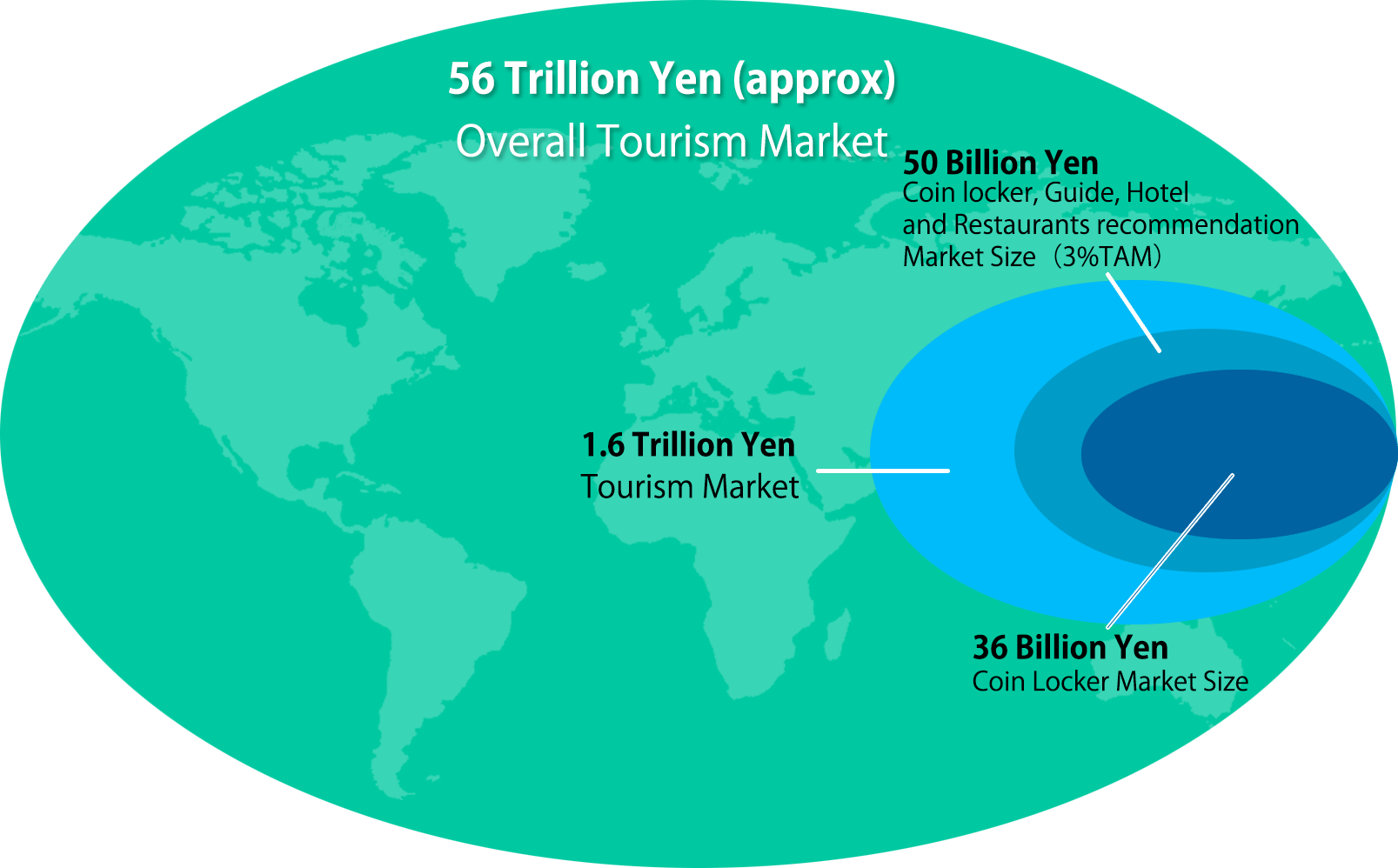 Tourism in Japan holds a market size of 1.6 trillion Yen, 360 billion Yen of which comprises coin locker sales.
Tebura's goal is to achieve sales of 1.8 billion Yen, which equates to 5% of the coin locker market.
※Abbreviation of TAM is Total Addressable Market, which means after meeting various condition the largest market size can be realized.
Team Members
The Tebura Team is comprised of talented individuals from international backgrounds and relevant industries. Our team includes Blockchain experts, travel service owners, ICO Investors and others. Akihiro Takagi, the CEO & Managing Director of SamePage Inc. & Tebura Ninja is self-taught in English and programming. Mr. Takagi founded an IT company in Bangladesh in 2013 and founded Tebura Ninja, the "world's first luggage storage service" in August 2016.
After graduating from master course of Keio University, Ryoichi Ishihara worked as a consultant at Deloitte Tohmatsu Consulting (currently it is named as ABeam Consulting) and Skylight Consulting for about 7 years in total. He provided consultancy service to companies in various industries. He joined GaiaX in 2007, became director at its subsidiary named as Denen. Recently, he is leading to growing up Blockchain business for his company. He also appeared on a online based video education service Schoo for explaining Blockchain.
Experienced in IPO (listed on Tokyo Stocks Exchange) and in the creation of start up organizations. Currently Magne works as an angel investor and has invested in numerous virtual currency projects, notably in Cryptobridge an emerging decentralized exchange.
Since 2008 Yosuke Sato has operated a Belgian Beer pub in Nagoya. Sato succeeded in creating the world's first ICO of a brick and mortar shop in 2017. The ICO, Holy Place of Virtual Currency, is a token where real in-shop commercial transactions are performed in special stores where virtual currencies are used for real in-store transactions using XEM. One which Sato operates himself is the Belgian Beer Pub in Tokyo.
20 years of experience in development of financial institutions with development of more than 200 products. Promoter of FinTech Industry of Japan and Developer of Blockchain Association founded in 2017. Working to create 200 Companies in a year in Japan. Also visited level 39 where Fintech Companies are all together in UK and also established Creators Coin Company Limited which already started services.
CEO of PERSONAL VENTURE CAPITAL.LLC Japan's first branding venture to support start-up through funding. Started career as a web designer, became a director of listed IT companies, also involved in launching several ventures. Experienced in formulation of ideals for listed companies, branding strategy through project management, specialized in making branding strategy for startup companies. Currently working as a CBO for multiple startup companies.
After graduation from Keio University faculty of Commerce, he started working in mid-sized auditing corporation as a tax accountant along with foreign corporations. Currently he provides tax service to small and medium sized enterprise and also provide tax service to the asset owners as a representative of Minshin partner, a tax accountant corporation continue to pursue services to make the best use of legal tax affairs.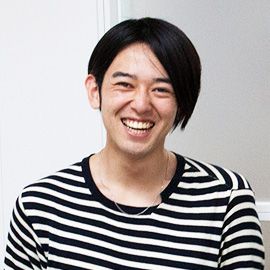 Lecturer of Blockchain System Development Course
Works at Development in Blockchain at Elegy Company Limited
-Insurance Contract on Blockchain
Demonstration on Experimental Design & Development
-Safety ensurance service design development
After completion of graduating from a grade school, started working as a construction consultant, scuba diving instructor etc. then become a freelance translator.
Over 20 years of experience in practical translation mainly involved in industry, technology and academic fields. Currently extend services that includes copywriting, marketing consultancy and interpretation.
Based on abundant and diverse experiences, communication support is given by thinking from various angles. It is a language known as "language otaku" that plunges into foreign languages other than English endlessly.
Tebura's Development Record on Blockchain Technology
Frequently Asked Questions
Why are you trying to make a decentralized system?
In many cases, there arise biases concerning information and figures of revenue when a company operates in a central manner from an external platform. If a company operates in a decentralized manner, this attracts more people to join the network which will increase revenue and help to expand more the service naturally and autonomously.
Why create a unique token instead of simply using Ethereum?
The reason behind creating a unique token instead of simply using Ethereum, is so we can incorporate our own smart contracts into the token and are able to develop and operate a distributed system without a platform.
What types of strategies do you have to carry out ICO?
Tebura's initiative to implement the ICO will be as follows:
- Advanced marketing methods that is in line with most IT companies
- Implementation of the Bounty and Airdrop campaign
- Introduction to virtual currency through meetups
- Growth strategy specialized for ICO
- Social media marketing through Telegram and Twitter
- Introduction of blockchain through representatives
Representatives of Tebura have been involved with blockchain for a long time.
For more details please refer to the Tebura website and whitepaper.
Do you have specific (media) marketing strategies regarding promotion?
For each strategy, a team is formed along with people from five countries including China. We have already introduced the bounty campaign and shared growth strategies in meetups. An example of a growth strategy we planned is to share Ninja Coin to all of the people in Japan who already shared their address with Tebura during the airdrop session. We will manage two official social media acounts insofar as marketing.
LETS GET STARTED
Address
Samepage Co., Ltd.
Akihiro Takagi - Representative of SamePage Inc. and Tebura Ninja
12th Floor Japan Building 6-2-2 Otemachi Chiyoda-ku, Tokyo 100-0004
TEL: 070-6527-0333
Mail: md@samepagenet.com
Contact Us
You will get response from us within 24hours.
Go Up