News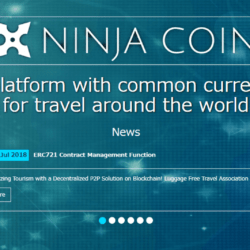 About

A currency to eliminate disparity of travelling around the world
It is almost impossible to enjoy a wonderful journey if travelers have to carry heavy luggage and also it is difficult to enjoy travelling without the help of local people.It is necessary to involve local people to solve the problem of travelers just like meals, accommodations, guide, support during troubles etc.
Token Details and Percentage of Sales
Token Name: NinjaCoin (NC)
Sales to Angel Investors: 0.68%
Private Sales: 10.00%
Whitelist Sales: 2.33%
Sales by ICO: 8.33%
Reserve for next stage: 47.50%
Solution to Problems
Provide the best environment for travelers
The environment is changing around the travelers greatly due to spread of internet, development of web services and availability of smartphones. The number of travelers also increasing due to increase in economic development of the leading countries, the increase number of airlines and the way of travelling they choose to travel.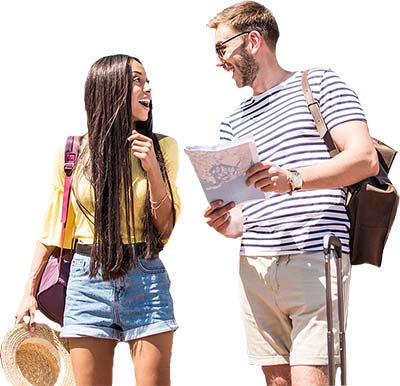 Problems due to rapid increase of tourists
With the rapid increase of tourists private and public sectors have to develop within a short possible time and the problems that faces right now is to take particular decisions urgently.
In addition lack of availability of rooms, multi language barriers and transportation infrustructure there is a limited place to keep the luggage during the time of travel.
※ As per survey at Tokyo Station, we have found that 97% of coin locker is full with large size suitcase during holidays within 11.00 AM.
Solution with NINJACOIN
There are three solution
1. Time
1. Time
Luggage receiving service
Suppose you arrive in Japan and find a service provider company where you can keep your luggage and also that service provider company helps to deposit your luggage at your hotel so that you can make your traveling more comfortable.
2. Currency
2. Currency
Ready to use currency
I want to one purchase item right now! but it takes much time to exchange currency but I solved the problem with the help of NINJACOIN many times during my travel.
3. Words
3. Words
Multi-language translation tool
During the time of travelling I need to solve the language related problems, I usually use the tools of translation but I could not translate the travel guide because of language barrier.
Travel more easily and freely
Tebura's Solution
During the time of travelling don't you feel that it is very hard to carry out heavy luggage?
Do you know the letters and words if you lost?
Do you want to go to the attractive spot if you don't know how to go there?
In empty space of offices and shops luggage can be stored as an storage.
Tebura is a service provider that let the tourists using the empty space of cafes, offices to store the luggages as a result these offices, cafes can utilize the empty space.
We are trying to provide more conveniet and familiar luggage storage service for tourists who visit Japan and coin locker to those who are not familiar with the tradition of Japan.
Tebura Service
Tebura is already conducting its services at Tokyo Station, after doing experiment it has expanded its services with Kumamoto City and in 2017 we have started our services in Thailand.
Luggage Storage Service
We have a record to receive 80 pieces of luggage in a day at our nearby cafe, office and conference room.
Luggage delivery service
We delivered the luggage to the Hotel in a day.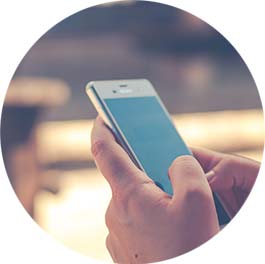 Multi Language translation service
We will provide translation and travel support with one application to make the journey comfortable.
Travel planning guidelines
We make it possible to ask tour planner to get the best offer with trip plan.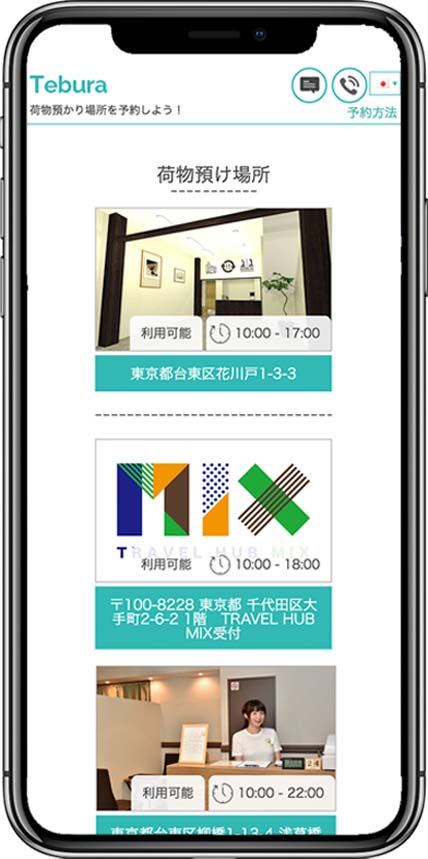 Media Coverage, Achievements and Awards
Domestic and International Market
NINJACOIN Market Size
Tourism in Japan holds a market size of 1.6 trillion Yen, 360 billion Yen of which comprises coin locker sales.
Tebura's goal is to achieve sales of 1.8 billion Yen, which equates to 5% of the coin locker market.
※Abbreviation of TAM is Total Addressable Market, which means after meeting various condition the largest market size can be realized.
Team Members
The Tebura Team is comprised of talented individuals from international backgrounds and relevant industries. Our team includes Blockchain experts, travel service owners, ICO Investors and others. Akihiro Takagi, the CEO & Managing Director of SamePage Inc. & Tebura Ninja is self-taught in English and programming. Mr. Takagi founded an IT company in Bangladesh in 2013 and founded Tebura Ninja, the "world's first luggage storage service" in August 2016.
After graduating from master course of Keio University, Ryoichi Ishihara worked as a consultant at Deloitte Tohmatsu Consulting (currently it is named as ABeam Consulting) and Skylight Consulting for about 7 years in total. He provided consultancy service to companies in various industries. He joined GaiaX in 2007, became director at its subsidiary named as Denen. Recently, he is leading to growing up Blockchain business for his company. He also appeared on a online based video education service Schoo for explaining Blockchain.
Experienced in IPO (listed on Tokyo Stocks Exchange) and in the creation of start up organizations. Currently Magne works as an angel investor and has invested in numerous virtual currency projects, notably in Cryptobridge an emerging decentralized exchange.
Since 2008 Yosuke Sato has operated a Belgian Beer pub in Nagoya. Sato succeeded in creating the world's first ICO of a brick and mortar shop in 2017. The ICO, Holy Place of Virtual Currency, is a token where real in-shop commercial transactions are performed in special stores where virtual currencies are used for real in-store transactions using XEM. One which Sato operates himself is the Belgian Beer Pub in Tokyo.
20 years of experience in development of financial institutions with development of more than 200 products. Promoter of FinTech Industry of Japan and Developer of Blockchain Association founded in 2017. Working to create 200 Companies in a year in Japan. Also visited level 39 where Fintech Companies are all together in UK and also established Creators Coin Company Limited which already started services.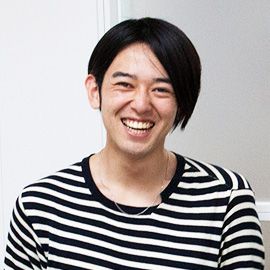 Lecturer of Blockchain System Development Course
Works at Development in Blockchain at Elegy Company Limited
-Insurance Contract on Blockchain
Demonstration on Experimental Design & Development
-Safety ensurance service design development
After graduation from Keio University faculty of Commerce, he started working in mid-sized auditing corporation as a tax accountant along with foreign corporations. Currently he provides tax service to small and medium sized enterprise and also provide tax service to the asset owners as a representative of Minshin partner, a tax accountant corporation continue to pursue services to make the best use of legal tax affairs.
Tebura's Development Record on Blockchain Technology
Roadmap
2015
MAY
Luggage free travel campaign held by the Ministry of Land, Infrastructure, Transport and Tourism in Japan for the Tokyo Olympics.
2016
AUGUST
Service of Tebura (Online luggage storage service) launched.
2018
JANUARY
Advisory board formed with members from Japan, China, France and USA.
FEBRUARY
Decided to become a non-profit corporation.
Established "general association corporation hand-held tourism association".
MARCH
・New Website Published.
・Latest Whitepaper published (2.0).
・Google Non-Profit registration completed and support from google non-profit corporation ensured.
・Meetup with all members at Santalonu in Tokyo Akasaka called the sacred place of the virtual currency.
・Accelerate business promotion by community members.
APRIL
・News distribution started through Telegram Channel.
・Public Telegram group opened for all.
・Use of Tebura Network.
・Issuance fo "$NC Ninja Coin".
・Whitelist Presale invitation event.
MAY
・Whitepaper Published (3.0).
・Bounty Campaign Started.
・Holding of regular meetup.
JUNE
・Development of Blockchain related system.
・Smart Contract system.
・Airdrop campaign decentralized distribution system etc.
・Launched ICO Dashboard.
・Started distribution of NinjaCoin to the participants of Airdrop.
JULY
・Launched ICO Support Service.
・Received 3 orders for ICO Support Service.
・Make partnership with local wallet company.
・Enter into the Chinese Market.
SEPTEMBER
・Planning to start public sale in Japan (compliance with the local law).
OCTOBER
・Release of MVP a decentralized P2P Tourist Service Platform.
・Release of detailed development plan after public sale.
Frequently Asked Questions
Why are you trying to make a decentralized system?
In many cases, there arise biases concerning information and figures of revenue when a company operates in a central manner from an external platform. If a company operates in a decentralized manner, this attracts more people to join the network which will increase revenue and help to expand more the service naturally and autonomously.
Why create a unique token instead of simply using Ethereum?
The reason behind creating a unique token instead of simply using Ethereum, is so we can incorporate our own smart contracts into the token and are able to develop and operate a distributed system without a platform.
What types of strategies do you have to carry out ICO?
Tebura's initiative to implement the ICO will be as follows:
- Advanced marketing methods that is in line with most IT companies
- Implementation of the Bounty and Airdrop campaign
- Introduction to virtual currency through meetups
- Growth strategy specialized for ICO
- Social media marketing through Telegram and Twitter
- Introduction of blockchain through representatives
Representatives of Tebura have been involved with blockchain for a long time.
For more details please refer to the Tebura website and whitepaper.
Do you have specific (media) marketing strategies regarding promotion?
For each strategy, a team is formed along with people from five countries including China. We have already introduced the bounty campaign and shared growth strategies in meetups. An example of a growth strategy we planned is to share Ninja Coin to all of the people in Japan who already shared their address with Tebura during the airdrop session. We will manage two official social media acounts insofar as marketing.
First Refund Response in the Industry
We believes in fair and appropriate customer relationship. Regarding cancellation of token we are keeping in mind to assure that you can feel secure with our existing system and efforts. In addition, we will maintain refund system through purchase management page so that it becomes model of ICO.
Response to Cooling-Off
According to Cooling-Off, if you purchase token directly from Tebura, we will refund the full amount if you apply for cancellation within 8 days of purchase.
In case of regulations or law if tokens can not be sold
In case of regulations or law if sales of NinjaCoin is impossible we will refund the NinjaCoin considering the purchaser at our discretion. We can not tell the exact proportion of refund under the current circumstances, it will depend on the law and progress of the project but proportion of consideration will be in favour as much as possible to the interest of the buyer.
LETS GET STARTED
Address
Samepage Co., Ltd.
Akihiro Takagi - Representative of SamePage Inc. and Tebura Ninja
12th Floor Japan Building 6-2-2 Otemachi Chiyoda-ku, Tokyo 100-0004
TEL: 070-6527-0333
Mail: md@samepagenet.com
Contact Us
You will get response from us within 24hours.
Go Up