Ikoma city telework & incubation center "Icomado" (*Holiday: Saturday, Sunday & public holidays)
"Icomado", a 5-minute walk from Ikoma Station
It can be used temporarily or regularly as a coworking or shared office.
It is fully equipped with Wi-Fi, power supply, monitor, etc. and can be used for sudden work.
Ikoma City is a very convenient place to get to both Osaka and Nara.
This year is the 101st year of opening.
Riding the "Ikoma Cable", which started operation on August 29, 1918 as Japan's first cable car,
You can head to Ikomasan Kanzanji Temple and Ikomasanjo Amusement Park
Ikomasan Kanzanji Temple
https://www.hozanji.com/
Ikoma Mountains is a sacred mountain that has long been admired by people.
The mountain itself is regarded as a dragon god and is considered to be a mountain closely related to water.
One of Japan's three major holy heavens, the Buddhist guardian deity "Seiten" (Jukiten), which originated from Hindu Ganesha.
Benefits include money fortune, good relationships, marriage, and marital harmony.
The area around Kanzanji Temple is a deep spot where there was an old playground.
Previously, Hanai was where Geisha went in and out of the inns and restaurants on both sides of the approach.
A vegetarian-friendly restaurant "Naya Bingi" that uses the former building as it is
https://www.tripadvisor.jp/Restaurant_Review-g1022863-d7532190-Reviews-Nyahbinghi-Ikoma_Nara_Prefecture_Kinki.html
Is also recommended.
Ikoma Sanjo Amusement Park is 90th anniversary this year
http://www.ikomasanjou.com/
You can ride the oldest large-scale playground equipment "Flight Tower" in Japan.
Other than this,
Traditional crafts with over 90% market share in Japan, "Takayama tea bowl" produced in Takayama-cho, Ikoma City, Nara Prefecture
The shortest route connecting Namba and Heijokyo, the path to Ise, was chosen as one of the top 100 roads in Japan.
And so on.
Website: https://ikoma-do.com/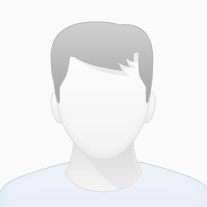 Book Now