Problems
Do you have spot in Japan which you want to go but difficult to go like Hida, or Shirakawa-gou ?
There are many possible reasons:
You cannot get access local information (Written in Japanese only)
You do not know how to get there
Difficult to arrange spots and make an itinerary.
Flow Of Use
Step 01
Chat/ email what you want to see/eat/experience in Japan
Step 02
Get your own itinerary via chat or email from professional Japanese travel advisor
Step 03
You can enjoy visiting Japan!
Region Of Service
Tokyo Area
Osaka Area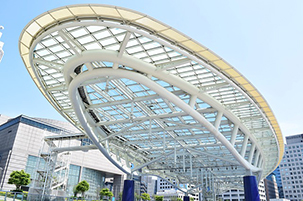 Nagoya Area
We can advise for other location, too
Our Strength
You can access local places in JAPAN!
Offer Japanese local and deep place for sightseeing via FREE and EASY automatic planning web system.
You can access local area even you have limited information.
About Us
If you want to go to Japan, you will be in trouble with collecting information. It is difficult to get information about what you can see, experience and eat and how to get there. We, a group of professional Japanese travel advisors offer you a special itinerary!
FAQ
Can you arrange reservation?
Currently, we do not cover reservation service. We will cover in a short period.
Do you provide 24-hour service?
Yes, it is. When chat system is off, shoot us an e-mail!
We will respond you within one business day.
How many days can you make for itinerary?
We can make plan as long as you need.
How many times can you make ?
We can make plan as long as you need.
Contact Form
required="required" required="required"
Contact Address
Managing Director:
Aya HOSOKAWA, Certified Domestic (Japanese) Travel Service Supervisor*, likes to travel around and factory tour. Fluent in English.
Travel Service Supervisor*:
This is a national license for arranging tour officially in Japan
E-mail address:
cs@ziptripjapan.com